Three Revenge Tragedies: The Revenger's Tragedy; The White Devil; The Changeling (Paperback)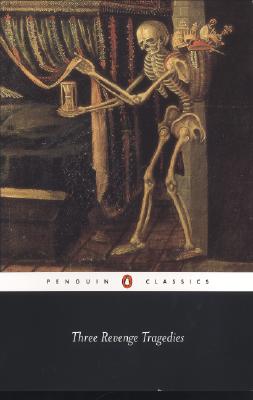 $17.00
Leave any questions here and allow 3-5 business days for a response.
Description
---
Following the end of Queen Elizabeth's reign in the early seventeenth century, the new court of King James was beset by political instability and moral corruption. This atmosphere provided fertile ground for the dramatists of the age, whose plays explore the ways in which social decadence and the abuse of power breed resentment and lead inexorably to violence and bloody retribution. In Tourneur's The Revenger's Tragedy, the debauched son of an Italian Duke attempts to rape the virtuous Gloriana - a veiled reference to Elizabeth I. Webster's The White Devil depicts a sinister world of intrigue and murderous infidelity, while The Changeling, perhaps Middleton's supreme achievement, powerfully portrays a woman bringing about her own unwitting destruction. All three are masterpieces of brooding intensity, dominated by images of decay, disillusionment and death.
About the Author
---
Thomas Middleton, one of the greatest of Jacobean dramatists, was born in 1580, the son of a well-to-do London bricklayer. He went to Oxford but seems not to have gained a degree. Thereafter he pursued the precarious career of a professional writerin London. In a quarter of a century he wrote, either on his own or in collaboration, nearly fifty plays and other theatrical pieces. His greatest contemporary success was A Game at Chess, which was suppressed by the government. He died in 1627.

Gamini Salgado has also edited Three Restoration Comedies for Penguin Classics.