Time Awareness for All Musicians: Book & CD [With CD] (Paperback)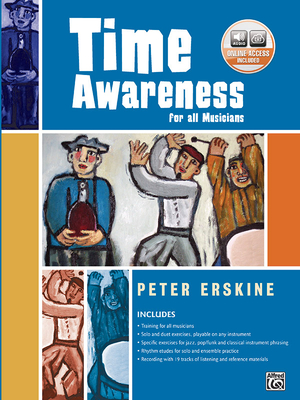 $19.99
Leave any questions here and allow 3-5 business days for a response.
Description
---
This book provides a handy study, practice and resource guide for all musicians who are seeking to improve their music-making abilities. Though written by a drummer, the text exercises and etudes in this book are not for drummers only And while a good number of the exercises can be sung or played on any instrument, the reader is encouraged to tap these rhythms out: playing" your thighs with your hands, for example, will work just fine. The examples can be performed solo or in a small group. Includes: -Training for all musicians -Specific exercises for jazz phrasing, pop/funk and classical music -Solo and duet exercises, playable on any instrument -Rhythm etudes with 1 - 4 parts for solo and ensemble practice -A CD with 19 tracks of listening and reference materials.