Losing Legitimacy: Street Crime and the Decline of Social Institutions in America (Crime and Society) (Paperback)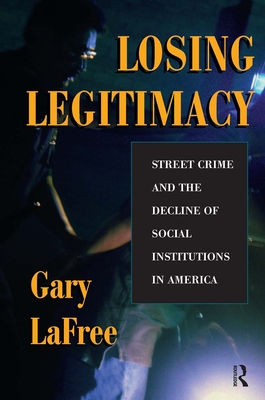 $63.54
Leave any questions here and allow 3-5 business days for a response.
Description
---
In the past fifty years, street crime rates in America have increased eightfold. These increases were historically patterned, were often very rapid, and had a disproportionate impact on African Americans. Much of the crime explosion took place in a space of just ten years beginning in the early 1960s. Common explanations based on biological impulses, psychological drives, or slow-moving social indicators cannot explain the speed or timing of these changes or their disproportionate impact on racial minorities. Using unique data that span half a century, Gary LaFree argues that social institutions are the key to understanding the U.S. crime wave. Crime increased along with growing political distrust, economic stress, and family disintegration. These changes were especially pronounced for racial minorities. American society responded by investing more in criminal justice, education, and welfare institutions. Stabilization of traditional social institutions and the effects of new institutional spending account for the modest crime declines of the 1990s.
About the Author
---
Gary LaFree is professor of Criminology and Criminal Justice at the University of Maryland.