Living Quixote: Performative Activism in Contemporary Brazil and the Americas (Paperback)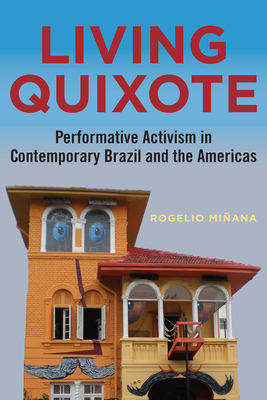 $41.94

Usually Ships in 1-5 Days
Description
---
The 400th anniversaries of
Don Quixote
in 2005 and 2015 sparked worldwide celebrations that brought to the fore its ongoing cultural and ideological relevance.
Living Quixote
examines contemporary appropriations of Miguel de Cervantes's masterpiece in political and social justice movements in the Americas, particularly in Brazil.
In this book, Cervantes scholar Rogelio Mi ana examines long-term, Quixote-inspired activist efforts at the ground level. Through what the author terms performative activism, Quixote-inspired theater companies and nongovernmental organizations deploy a model for rewriting and enacting new social roles for underprivileged youth. Unique in its transatlantic, cross-historical, and community-based approach, Living Quixote offers both a new reading of Don Quixote and an applied model for cultural activism--a model based, in ways reminiscent of Paulo Freire, on the transformative potential of performance, literature, and art.