Puppy Pirates Adventures 1-4 Boxed Set (Boxed Set)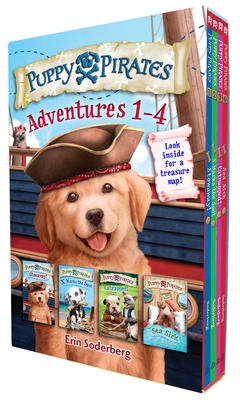 $19.96
Leave any questions here and allow 3-5 business days for a response.
Description
---
Ahoy, mateys! Set sail with the Puppy Pirates in their first four adventures collected together for the first time—complete with treasure map and activities!
 
Meet Wally, his human friend Henry, the pugs Piggly and Puggly, and the rest of the puppy pirate crew in their first four adventures on the high seas. From treasure hunts to kitty cat pranks, these puppies know just what it means to be a pirate—and have lots of fun!
About the Author
---
Erin Soderberg lives in Minneapolis with her husband, three adventure-loving kids, and a mischievous goldendoodle named Wally. Before becoming an author, she was a children's book editor and a cookie inventor, and she also worked for Nickelodeon. She has written many books for young readers, including the Quirks series. Visit her online at erinsoderberg.com.