Reference Bible-KJV-Cameo (Leather)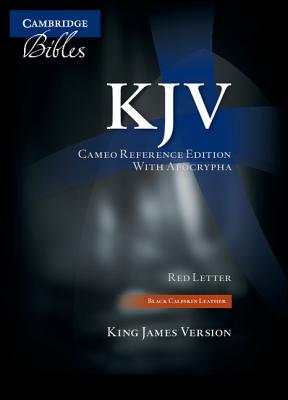 $200.00
Leave any questions here and allow 3-5 business days for a response.
Description
---
The Cameo Bible is one of the classic Cambridge editions of the King James Bible, dating from the 1920s. The Bible text was set in an attractive historic typeface, Petit Medieval Clarendon, and is printed large enough to be clear and easy to read while small enough to result in a compact Bible. The Bible has pronunciation marks for difficult words and phrases, full cross-references, a concordance and maps. Unavailable for a while, the Cameo Reference Edition was recently re-issued in response to continued consumer interest, in a new range of binding styles. The Bible comes with a concordance and 15 color maps. The text has pronunciation marks for names and the words of Christ on earth are printed in red. This edition includes the Apocrypha. It is one of the very few current editions of the King James Version so to do. It is printed on India paper art-gilt edges and is bound in black calfskin leather.