The Snuggle is Real: A Have a Little Pun Collection (Pun Books, Cat Pun Books, Cozy Books) (Hardcover)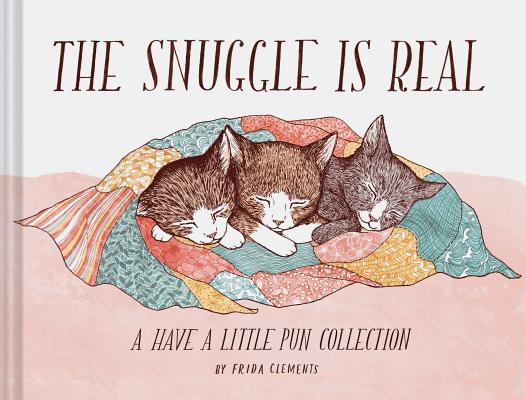 $14.95
Leave any questions here and allow 3-5 business days for a response.
Description
---
Shark! Who goes there? In this all-new collection of vibrantly illustrated wordplay from artist Frida Clements, lovely flora and fauna drawings meet funny hand-lettered sayings and offer fresh ways to have a little pun. With everything from cheep thrills to currant obsessions, this book is the perfect way to stay best fronds forever with pun-lovers looking to espresso themselves. Yeah, buoy! You go, grill! Each turn of the page is sure to bring out a giggle, or perhaps a groan, so get kraken and check it out.
About the Author
---
Frida Clements is a Seattle-based illustrator known for her beautiful screen-printed poster designs and the Have a Little Pun line of book and gift products.
Praise For…
---
"Talk amongst your elves with this beautifully illustrated collection of puns by beloved Seattle-based illustrator and designer Frida Clements. Why? For the pun of it, of course."
-Seattle Magazine

"Talk amongst your elves with this beautifully illustrated collection of puns by beloved Seattle-based illustrator and designer Frida Clements. Why? For the pun of it, of course."
-Seattle Magazine