The Underground Railroad: Next Stop, Toronto! (Paperback)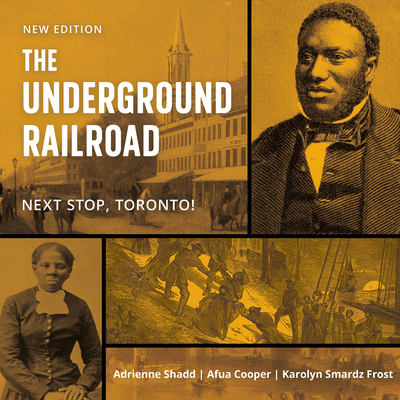 $16.99
Leave any questions here and allow 3-5 business days for a response.
Description
---
Stories of the hopeful, brave people who fled slavery and made Toronto their home.

"An engaging and highly readable account of the lives of Black people in Toronto in the 1800s." -- Lawrence Hill, bestselling author of The Illegal

The Underground Railroad: Next Stop, Toronto explores Toronto's role as a destination for thousands of freedom seekers before the American Civil War. This new edition traces pathways taken by people, enslaved and free, who courageously made the trip north in search of liberty and offers new biographies, images, and information, some of which is augmented by a 2015 archaeological dig in downtown Toronto.

Within its pages are stories of courageous men, women, and children who overcame barriers of prejudice and racism to create homes, institutions, and a rich and vibrant community life in Canada's largest city. These brave individuals established organizations not only to help newcomers but also to oppose the ongoing slavery in the United States and to resist racism in their adopted city.

Based entirely on original research, The Underground Railroad offers fresh insights into the rich heritage of African Americans who became African Canadians and helped build Toronto as we know the city today.
About the Author
---
Adrienne Shadd is a consultant, curator, and author, who has been recognized with the William P. Hubbard Award for Race Relations and the J.C. Holland Award for her research and writing.Afua Cooper is a multidisciplinary scholar, author, and artist. Her indomitable research on slavery and Black history has made her one of the leading figures in African Canadian studies and the authority on Canadian slavery.Karolyn Smardz Frost is an archaeologist, historian, and award-winning author. She and her team at the Toronto Board of Education's Archaeological Resource Centre uncovered the first Underground Railroad site in Canada.