Operación Demonio (Hardcover)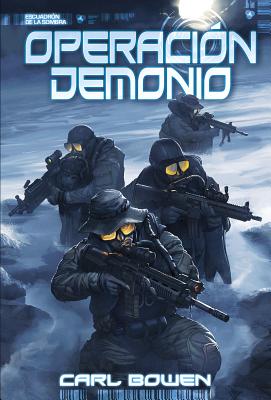 $27.32
Leave any questions here and allow 3-5 business days for a response.
Description
---
Shadow Squadron hits the ground running in their first mission, operation SEA DEMON. When well-organized Somali pirates kidnap several V.I.Ps at sea, Lt. Commander Ryan Cross and his men are called upon to put these pirates down before innocent blood is shed. Fully translated Spanish text. El Escuadr n de la Muerte va a llevar a cabo su primera misi n: la OPERACI N DEMONIO. Un contingente de piratas somal es bien organizados ha secuestrado a varios importantes civiles en alta mar. El comandante Ryan Cross y sus hombres son llamados para detener a los piratas antes de que se derrame sangre inocente.