How the Sphinx Got to the Museum (How the . . . Got to the Museum) (Hardcover)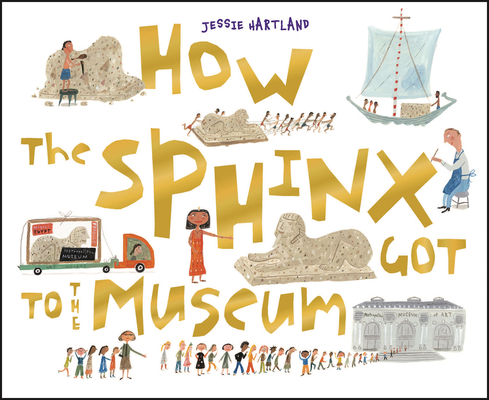 $17.99
Leave any questions here and allow 3-5 business days for a response.
Description
---
Acclaimed author and illustrator, Jessie Hartland, beautifully presents this informative and fascinating history of the Hatshepsut sphinx: from its carving in ancient Egypt to its arrival in the hallowed halls of New York City's Metropolitan Museum of Art. This is essential reading for junior Egyptologists.
About the Author
---
Jessie Hartland is an illustrator, cartoonist, artist, packaging director, and window display designer with a worldwide clientele. She is the author and illustrator of Clementine in the City, and the illustrator of Messing Around on the Monkey Bars, the Perfect Puppy for Me and Drawing with Scissors. She lives with her family in New York City, and Bellport, Long Island