The Joy Pyramid: A Journey From Trauma to Triumph (Hardcover)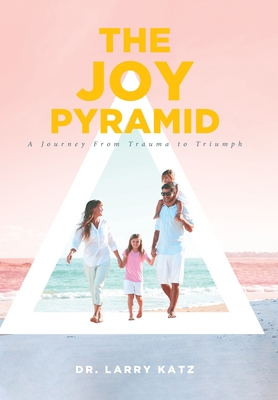 Description
---
March 1, 2018 was the day that changed everything.
An administrative error sends Veteran Organization Psychologist Dr. Larry Katz on a week-long beach trip with his family, while the department scrambles to sort out his mistaken termination. Surprising himself and others with his calm, hope-filled reaction to this potentially tragic blow to his career, he sets out to answer the question, "How do we create joy in our lives, even in the midst of troubles and trauma?" Through interactions with others who accompany him on his journey, he explores how a well-accepted, pyramid-shaped, psychological model of happiness can be applied toward his patients' healing from combat post-traumatic stress disorder and the struggles we all face.
What emerges is a practical, five-step approach to lasting happiness as the antidote to the anxiety and depression that plague so many of us today. Dr. Katz' groundbreaking model of healing and growth is uniquely presented from both psychological and spiritual perspectives while integrating mind, body, and spirit into the equation.