Designing a Newsletter: Really Really Really Easy Series (Paperback)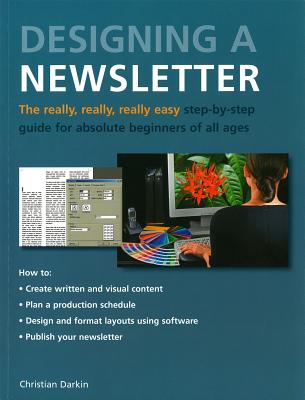 $9.95
Leave any questions here and allow 3-5 business days for a response.
Description
---
Putting together a newsletter -- whether it's for a club or society, a political organisation or a company, a special interest group or a local area -- can be a daunting prospect. There's a lot to think about, and newcomers to the task often find themselves thrust into the job without much experience in writing, planning or designing. The good news is that the tools on the market today make it quite possible, with a little know-how and some grasp of technology, to create publications that look professional and slick. This book helps absolute beginners master the basics of organising and running a newsletter and more. Starting with deciding what to include in your newsletter and creating appropriate content, the book follows all the way through to how to best make use of a professional printing service and new media publishing options, such as websites, email distribution, social networking and blogging. There is also invaluable advice on planning a production schedule, choosing the right software -- from Serif PagePlus to Adobe InDesign -- and on easy and time-saving ways of laying out your newsletter appropriate to your audience.