Gardening at Longmeadow (Hardcover)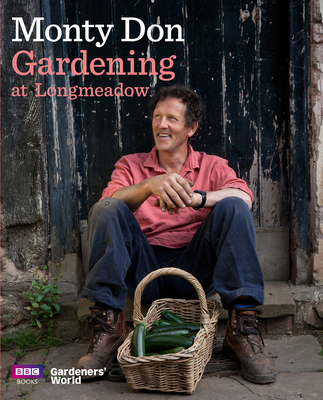 $46.95
Leave any questions here and allow 3-5 business days for a response.
Description
---
Monty Don made a triumphant return to our screens as presenter of Gardeners' World. A firm favourite with viewers, Monty's infectious enthusiasm for plants, attention to the finer details of gardening technique and easy charm have seen the ratings soar. Here Monty invites us into the garden at Longmeadow, to show us how he created this beautiful garden, and how we can do the same in our own.

Following the cycle of the seasons, Gardening at Longmeadow will introduce readers to the garden from the earliest snowdrops of January through the first splashes of colour in the Spring Garden, the electric summer displays of the Jewel Garden, the autumn harvest in the orchard, and on to a Christmas feast sourced from the vegetable gardens.

Describing the magic of each area at different times of the year, Monty will explain the basics of what to do when and how to get the most from each plant. He'll talk through the essential techniques and more complex processes, accompanied by easy-to-follow, step-by-step photography.

Longmeadow is a gardeners' garden, but this will be a book for gardening enthusiasts of all skill levels who have been inspired by what they've seen, and who would like to achieve something similar for themselves.
About the Author
---
Monty Don is the host of Gardeners' World and he was The Observer's gardening columnist from 1994 to 2006. His books include Around the World in 80 Gardens, The Complete Gardener, and The Ivington Diaries.