Red Dead Redemption 2: The Complete Official Guide Standard Edition (Paperback)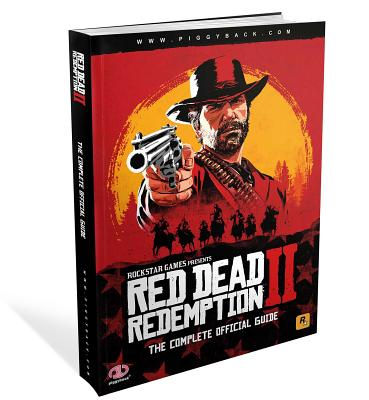 $24.99
Leave any questions here and allow 3-5 business days for a response.
Description
---
Red Dead Redemption 2 Complete Official Guide Standard Edition

Compiled and crafted in association with Rockstar Games, this guide is your indispensable companion to the vast, dangerous, and breathtaking world of Red Dead Redemption 2.

GUIDE DETAILS

HUNDREDS OF UNTOLD TALES, TOLD: All events at your fingertips, from the most memorable missions to the rarest chance encounters – you need never miss a single moment of the story

CHARTING THE WILDS: Hi-res annotated maps detail everything you might hope to find as you travel: special collectibles, hidden lock boxes, uncharted landmarks… they're all here

100% COMPLETION: Treasure hunts, gunslingers, robberies, loansharking, bounty hunting, table games – all streamlined for total completion

VISUAL SOLUTIONS: Supported by annotated 4K screenshots

COMPLETION ROADMAPS: Comprehensive flowcharts reveal the exact availability conditions of all missions and unlockables

EXPERT ANALYSIS: All key systems and parameters fully documented, with exhaustive appraisals of all weapons, items, horse breeds, animals – and so much more

EASE OF USE: Instant searches, print navigation systems and an extensive 2-page index give you immediate access to the information you need.
About the Author
---
Piggyback is an independent, global publisher established in 1999. Known for high quality video game strategy guides, Piggyback titles are released worldwide simultaneously with the game release. The company has published many bestselling guides including The Legend of Zelda: Breath of the Wild, Final Fantasy XV, and Metal Gear Solid V. With the largest video game guide development team in the world, Piggyback provides publishing innovation and quality that keeps in step with the advancements in video game technology.

"There are guides to videogames and then there are Piggyback guides, justly renowned as immaculately researched and illustrated labours of love that dwarf the efforts of rival publishers in the genre." (The Guardian)