A Bad Case of Tattle Tongue (Paperback)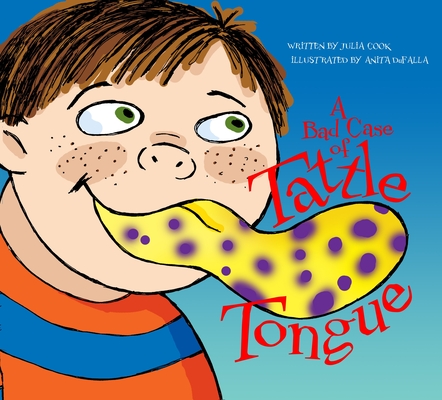 $9.95

Usually Ships in 1-5 Days
Description
---
A Book that Helps Kids Learn the Difference Between Tattling and Telling
No one likes Josh the Tattler because he tattles way too much. He tattles on his classmates, his brother, and even his dog But one night Josh wakes up to find that his tongue is very long, yellow, covered in bright purple spots, and Itchy, Itchy, Scratchy, Scratchy...
Will a bad case of Tattle Tongue teach him a lesson?
A Bad Case of Tattle Tongue gives teachers and counselors a humorous, cleverly creative way to address the time-consuming tattling-related issues that often sap classroom energy and thwart teaching opportunities. Parents who battle the tattle at home, on the playground, in the grocery store, or anywhere else can use this book to both entertain and enlighten their children about The Tattle Rules. Every adult who desires to help children understand the differences between tattling and the need to warn others about important matters needs this book
About the Author
---
Julia Cook, M.S. is a national award-winning children's author, counselor, and parenting expert. She has presented in thousands of schools nationally and internationally, regularly speaks at education and counseling conferences, and has published children's books on a wide range of character and social development topics. The goal behind Cook's work is to actively involve young people in fun, memorable stories and teach them to become lifelong problem solvers. Inspiration for her books comes from working with children and carefully listening to counselors, parents, and teachers, in order to stay on top of needs in the classroom and at home. Cook has the innate ability to enter the worldview of a child through storybooks, giving children both the what to say and the how to say it.