That Scottish Play (Paperback)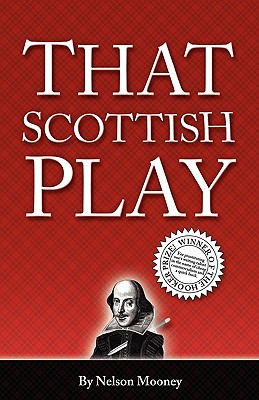 $12.95

Usually Ships in 1-5 Days
(This book cannot be returned.)
Description
---
Herein lies an early draft of Shakespeare's 'MacBeth' recently discovered behind the wall of a public lavatory in London. In this draft (called 'That Scottish Play'), MacBeth disappears during a fishing excursion on Loch Ness after encountering a certain local monster.
A poor look-alike tinker named Max is then duped into assuming the role of the true MacBeth and must carry off the deception in both King Duncan's court and at home as the husband to Lady MacBeth. While Max struggles to maintain his own identity, plotters and schemers manipulate him toward their own ends.
So begins the most talked about comedy of the year.
'A veritable witches' brew of hilarious pandemonium. Outrageously funny and provocative.'
-The Wurstof Times
'The author parodies The Bard with reverential irreverence using every form of farce and satire, humor and wit imaginable. Viciously delicious and sublimely ridiculous.'
-The Mortem Post
'A looking glass adventure into a Pythonesque land of lunacy and bedlam. Devastatingly absurd and wickedly witty.'
-The Disassociated Press