Reclaim Your Power to Create Your Best Life: How to Permanenently Heal Unwanted Behaviors, Chronic Conditions and Addictions (Paperback)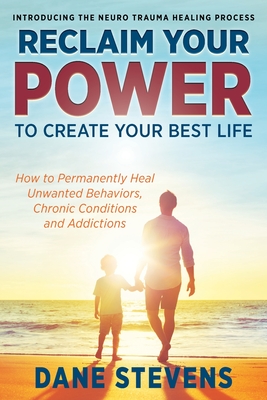 $19.99

Usually Ships in 1-5 Days
Description
---
Are You Living A Life of Sustained Well-Being and Happiness?

The science of healing the wounded self is the key to overcoming addictions, chronic health problems, and self-defeating behaviors.

The self-help movement has evolved through the work of such key individuals as John Bradshaw, Peter Levine, Dr. Joe Dispenza, Bessel Van Der Kolk, and Bert Hellinger.

Such modalities as EMDR, Somatic Experiencing, Family Constellations, and Mindfulness Meditation have changed how we have approached trauma and mental health.

However, many people are still stuck and have not been able to fully resolve their issues or create a live of enduring happiness.

This book introduces a groundbreaking step-by-step guide for a safe, simple, and profound way to fully heal from your past and manifest a better life.

The Neuro Trauma Healing Process (NTHP) brings healing where it didn't seem possible before.

Author Dane Stevens developed this process to heal his own childhood trauma and NTPH has been called the "next step in the evolution of psychological healing and spiritual growth."